Hey guys.
I just found out that a part of production has a mistake in the placement of the DPAD silicone. Which results in contact being difficult or buttons not responsive ...
If you have such Dpad sensitivity issue then it can easily be fixed as follow :
step 1 : unscrew the 6 screws.
Step 2 : gently lift the front casing, holding down the LCD with the finger. Such that it does not go up with the front casing.
Step 3 : place correctly the dpad silicone. See pictures below :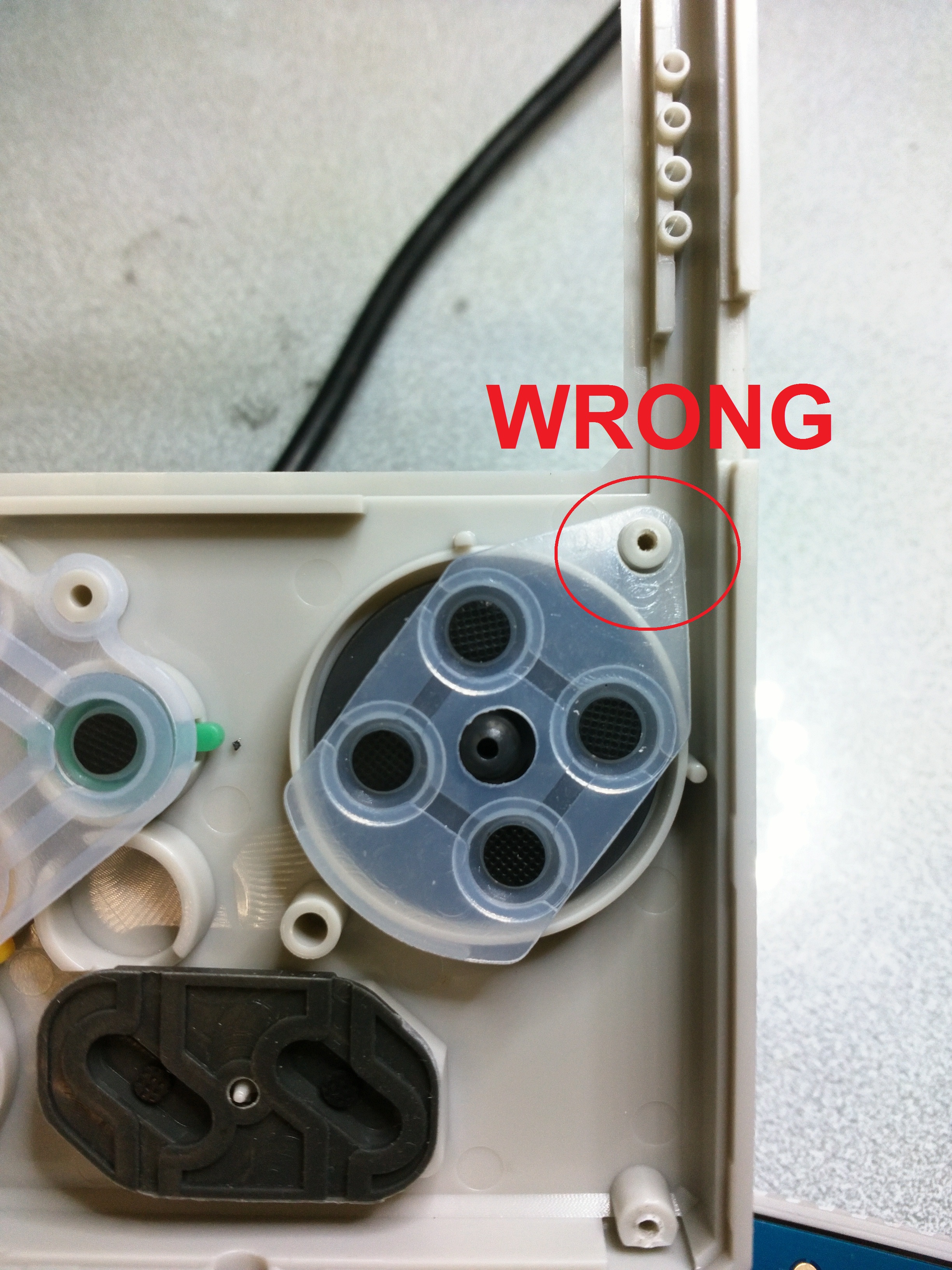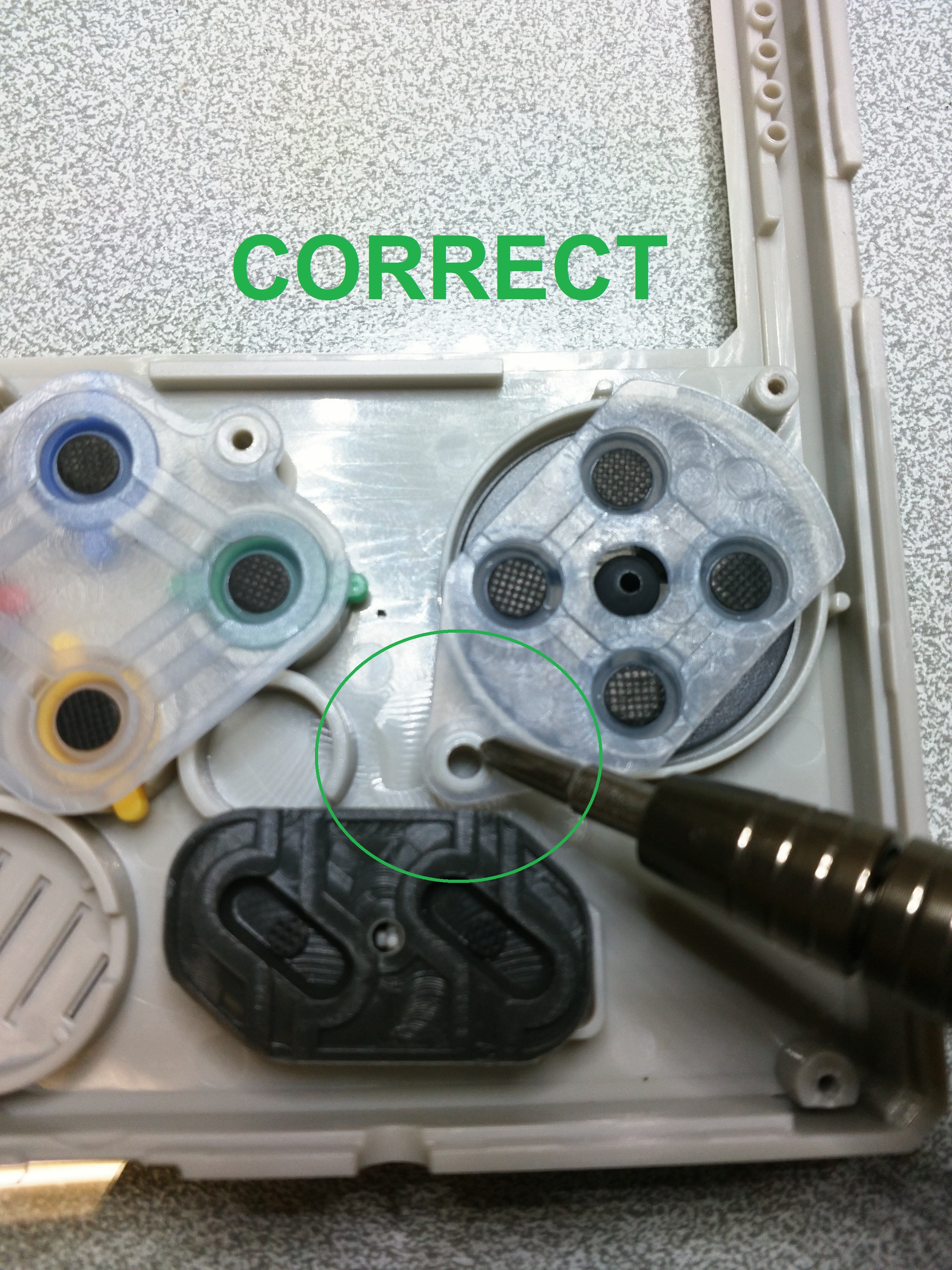 Step 4 : put all buttons and silicones in the front casing.
Step 5 : Take the back casing + PCB + LCD in your hand and bring it down on the front casing. First put the LCD in it's socket. Then holding the PCB and back casing together bring them down on top. Make sure the speaker go in correctly.
Step 6 : Screw back
Sorry about this issue...
Pierre