For the pro version we sent a glass protection along for those who prefer glass. If you want to change here's a tutorial.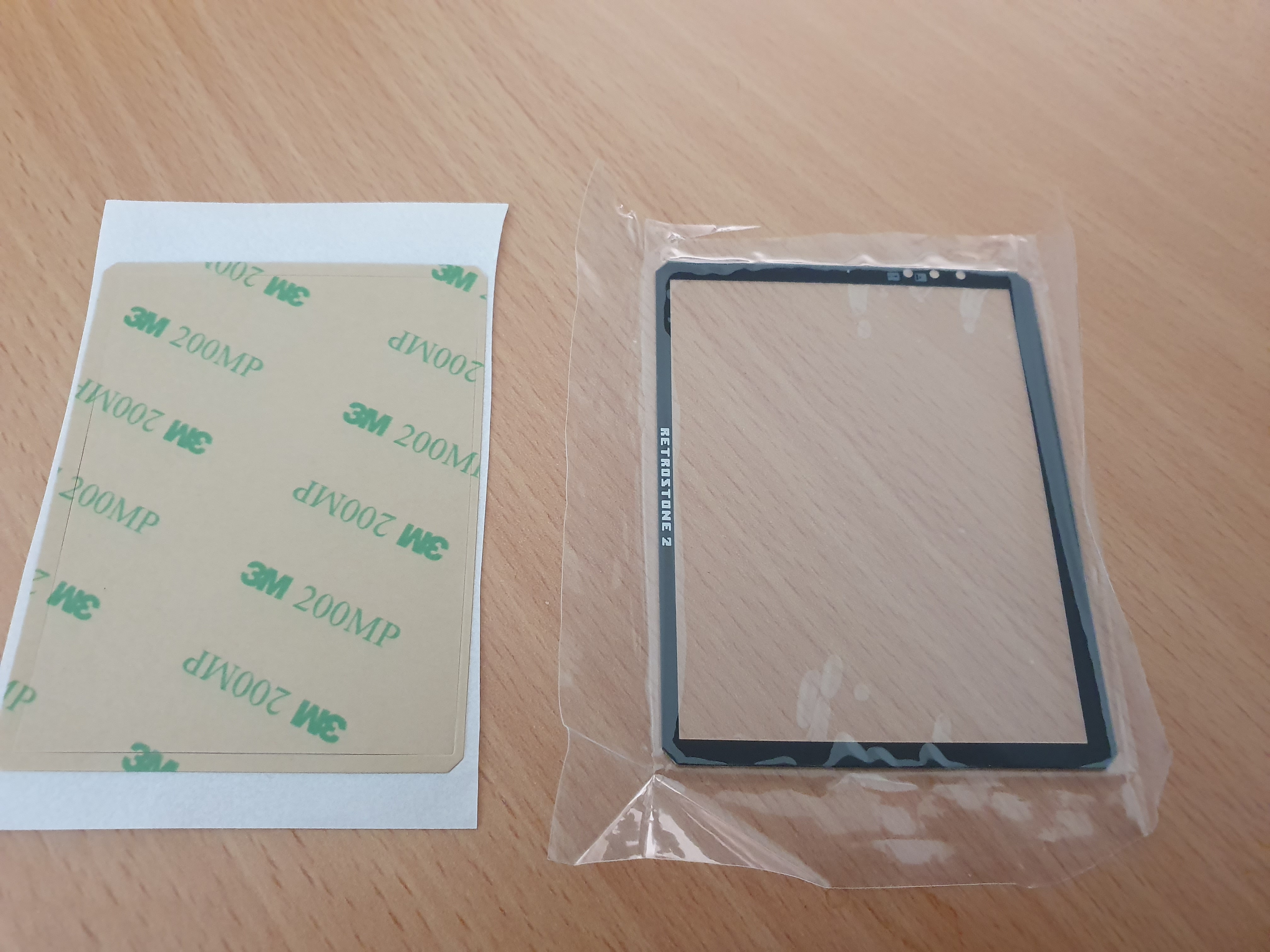 Video tutorial :
https://www.youtube.com/watch?v=-Swxh_V87yc
Writen tutorial :
You should have the glass protector and a 3M double face tape.
- Remove the PC protector. Either using a knife or some thin tool to lift the PC protector, or by disassembling (unscrew, lift gently PCB, then lift LCD) and pushing the protector from the inside.
- Clean the existing tape of the retrostone2 LCD protector cavity borders. (Unless if when you removed the PC protector the existing double face tape still stick on the retrostone and is clean. in which case you can just use this double face tape to stick the glass.)
- Remove any film from the glass protector. Be carefull not to put your fingers on the inside side, or you can have fingerprint marks.
- You need to stick the provided double face tape on the inner side of the protector, but
only the frame of the tape. Not the middle of the tape
.
- Then apply the glass protector on the retrostone2 case. Press along the edges of the protector to make sure it sticks correctly.